Childbirth Classes Using the Bradley Method











What is The Bradley Method?

The Bradley Method® was founded by Dr. Robert Bradley. Having grown up on a farm, he assisted in the delivery of many farm animals. He observed how the animals instinctively gave birth. His experiences led him to become an Obstetrician/Gynecologist. In medical school, he was taught what he called, "The knock 'em out, drag 'em out" method of human childbirth. This hospital method became appalling to him. So instead, he helped thousands of mothers give birth using gentleness and relaxation. He believed that giving birth is a natural process designed to work with minimal intervention. In his 46 years of practice, he delivered over 23,000 babies and did not lose a single mother or baby to death. Over Eighty percent of students educated in The Bradley Method® and that use these principles deliver vaginally (natural childbirth), and have healthy babies.

Why use The Bradley Method over other popular birthing methods?


The Bradley Method® is 12 weeks for two hours per week - totaling over 24 hours of education, discussion, and information. Many other methods are only four or six weeks, yet charge the same amount as The Bradley Method® classes.
Some methods provided by the hospital are less than three hours long and charge $100 or more per class. Additionally, many of these classes put on by the hospital are only teaching hospital policy, rather than empowering couples to have the birth of their choosing.
What does The Bradley Method teach?
Relaxation- a fundamental key to a woman in labor
When a mom in labor tunes into and listens to her own body, she can respond to the trials of labor in the most natural response.
Nutrition
Good nutrition defends against the most common diseases of pregnancy like toxemia, preclamsia, gestational diabetes, HELLPS, high blood pressure, etc.
Good nutrition help mom stay low risk, which decreases her chances of the health provider to suggest harmful drugs during labor and birth.
Exercises
Learn important exercises that help reduce the stress and pain of labor.
These exercises help reduce tearing.
Exercises also help mom to become a good pusher and increase her endurance during labor and birth.
Birth Coach
Train/Prepare your birth coach
Your birth coach will better understand what you are going through and know how to serve and help you during your childbirth experience.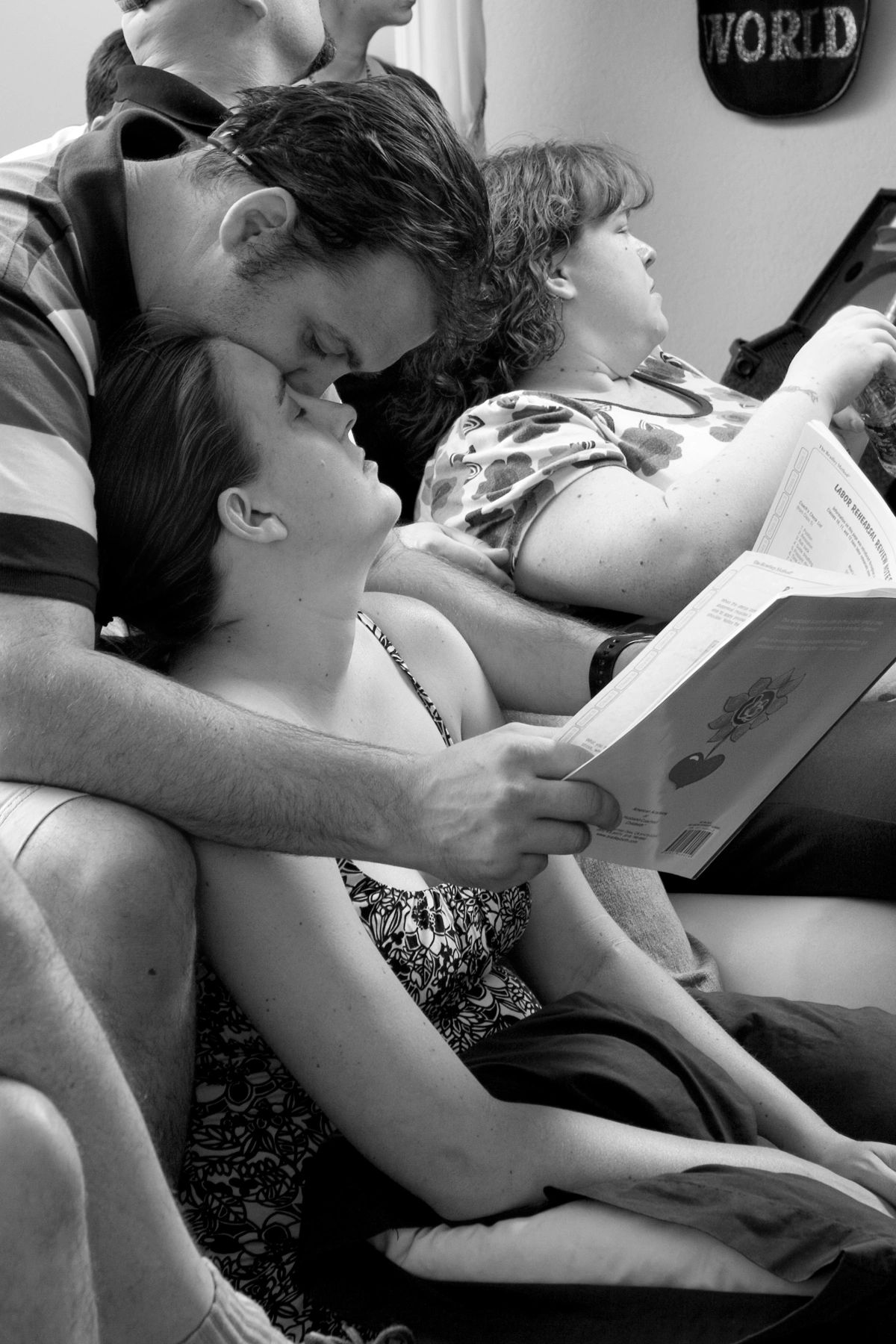 Medication
Learn the pros and cons of pain-relieving drugs and the effects they can have on you and your baby.
Birth Plan
Create and tailor a birth plan just for you.
Postpartum and infant care
Baby wearing (soft carriers, wrap, ring slings, pouch types, techniques, and Mei Tais)
How to care for your baby (Diaper changing, newborn care, feeding, burping, bathing, etc.)
Bradley classes are one night a week, two hours per night, and priced competitively at $350 per twelve-week series. As our gift to you, we offer a 13th breastfeeding class absolutely free! A $50 non-refundable deposit is required to reserve your spot in the class.
Private classes are also available- call for details
Testimonial:
"On our way to the first class I turned to my wife and said, "Wait, this class is 2 hours long for 12 weeks?! What can we possibly talk about for that long?" Before taking Bradley classes, I was under the impression that labor meant the time spent pushing the baby out. Through the classes, I came to understand that labor was a process that began well before that trip to the hospital; it is the most important journey you'll ever take. Bradley classes taught us what to expect throughout my wife's pregnancy and her labor and how to make the experience as safe as possible for mom and baby. We became educated in the advantages and disadvantages of many hospital procedures such as the administration of IV fluids to fetal monitoring. I even learned how to help my wife relax and focus through the pain of each contraction while the doctors and nurses were buzzing around us. The Bradley Method was definitely a fit for my wife and I, and we implemented everything we learned during the natural birth of our son."

Matt Stein